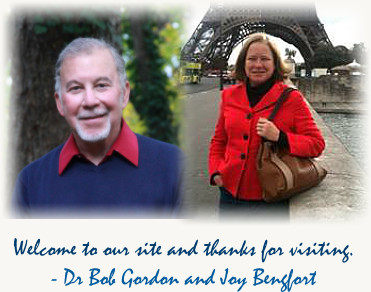 Special Announcement
After 50 years of psychological practice, Dr. Bob Gordon has announced his retirement. He expresses his heartfelt thanks to colleagues, staff and patients for being a part of those 50 wonderful years.
Dr. Bob will continue to participate as a source of information and referral for colleagues, clients, patients and friends. During retirement, Dr. Bob will also serve as a member of the adjunct faculty at the UT Southwestern Medical School, the Forensic Psychiatry Fellowship Program. He also serves as a Member of the Bar of the Supreme Court of the United States.
Dr Bob works as a life coach and mentor in the following major areas of practice:
Kids, Parents & Grandparents
Seniors
Resolve Disputes
Parent Facilitation
Improve Your Brain
End Family Violence
End Addictive Behavior
Expertise:  Boarded in the specialties of clinical and forensic psychology by the American Board of Professional Psychology. Access to  National Experts Panel to enhance his understanding and ability to help patients and clients with life's challenges.  Collaborates with expert programmers to produce creative computer applications and cell phone apps. Dr Bob is a qualified life coach.
Experience:  50 years of successful psychological practice in helping others.
Professional Contribution:  Past President, The Texas Psychological Association,  Chair, The Texas Board of Examiners of Psychologists, Member, International Society for Neurofeedback and Research and The ABA Commission on Domestic Violence.
Recognition:  Recipient of the Distinguished Psychologist Award in Texas for building a meaningful  bridge of fairness and justice between mental health and the law. Visiting Fellow in Brain Imaging, The Martinos Institute, Harvard.
Teaching:  Has lectured at Southwestern Medical School, The State Bar of Texas,  SMU, University of Houston and South Texas Law Schools and The National College of District Attorneys. Dr Bob has consulted with corporate and individual clients in Europe, Korea, Russia, India, China, Canada and Mexico.
Values:  Dr Bob is a good listener. He helps people take responsibility for their lives and be the best they can be. He designs brain fitness exercises and games so people can think smarter, make good decisions and control problem behaviors.  He respects others. He communicates in a direct and open manner.
The family is the basic building block of society. I appreciate  diversity of culture.
To get in touch with us:
E-mail: Welcome@DrBob.com [or DrBob@DrBob.com]
Tel: 972 834 0555
Fax: 972 243 5879
Address:
Dr. Bob Gordon / WIN
13820 Wooded Creek Court
Farmers Branch
Texas 75244